Ok, i am selling my beloved 1150Gs Adventure.
I will load more pics tomorrow.
1st picture is shown without the top box, 2nd is without any boxes, more to follow.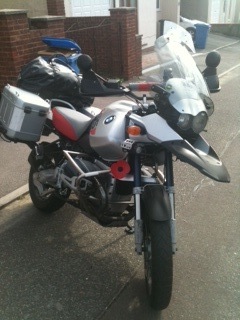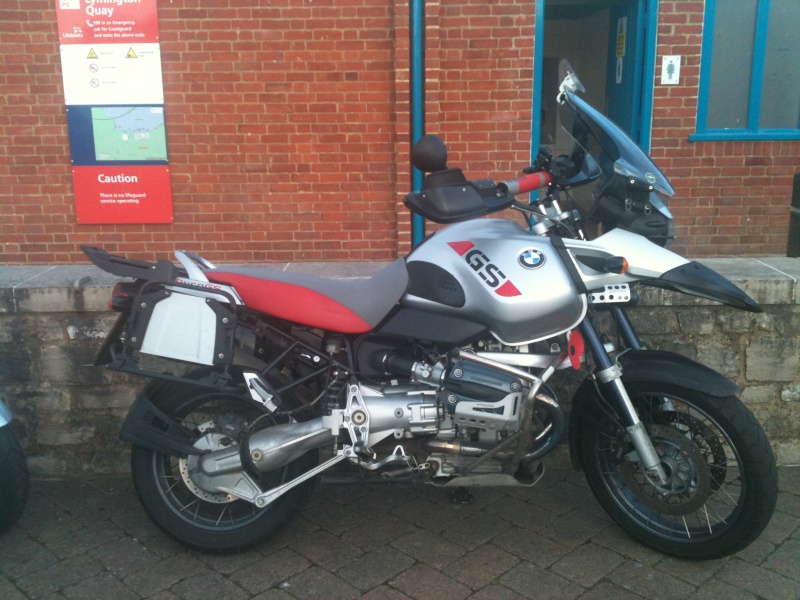 So.......
2002 BMW 1150Gs Adventure in Silver only 28430 miles!
The bike has had a mixture of BMW main dealer servicing and a very good non dealer.
Bike has just had a yearly service buy BMW main dealer (2 weeks) with this service 2 new Metzler Tourances were fitted these have had 200 miles of use (Trip to Ace Cafe)
6 months tax is included from 1/2/2012.
TT cylinder head protectors
TT Screen extension
TT Acrylic head light protector
TT Spray reducing thingy under the number plate
TT Fog Lights with separate on/off switch
Larger screen
Rugged Roads Oil filter protector
Auto com with iPod lead
Full BMW luggage
Remus exhaust which sounds great.
2 x ABR stickers! Yes 2
The front forks have the usual pitting, otherwise
the bike is in very good condition works 100% and is a joy to ride. No dents or dings.
The only not 100% part is one of the locking parts that hold the left hand side pannier on is not perfect but does lock and works as should do.
If the bike sells it sells i'm looking for £4,600 ovno
If it sells for £4,600 i will leave the Garmin sat nav.
Thanks